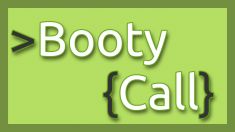 BootyCall
is an application for the
OUYA
released by
Eldon McGuinness
in February 2015.
Ever wanted to skip the OUYA Launcher screen? Wish you could force your OUYA to start and return to a specific application, ala kiosk mode? If so then you need BootyCall!
BootyCall allows you to choose any installed application to start-up when your OUYA boots and also return to it when you exit another application. It also includes a service that strives to ensure you are never left without a paired controller on boot by launching the OUYA Pairing screen if no controller is detected in a configurable amount of time.
Take your customization to the next level with BootyCall!
External Links
Edit